Logopedist in dreams is usually a neutral symbol that indicates a desire to find a way to express one's own feelings or a refusal to remain silent. According to the dream dictionary, it most often means that you want to express what you think, but you don't know how to do it. The attempts you make in the future may end in failure. Remember that stress is not a good advisor, so if you really want to express what you feel, do not hesitate, but take care of restoring your old life balance.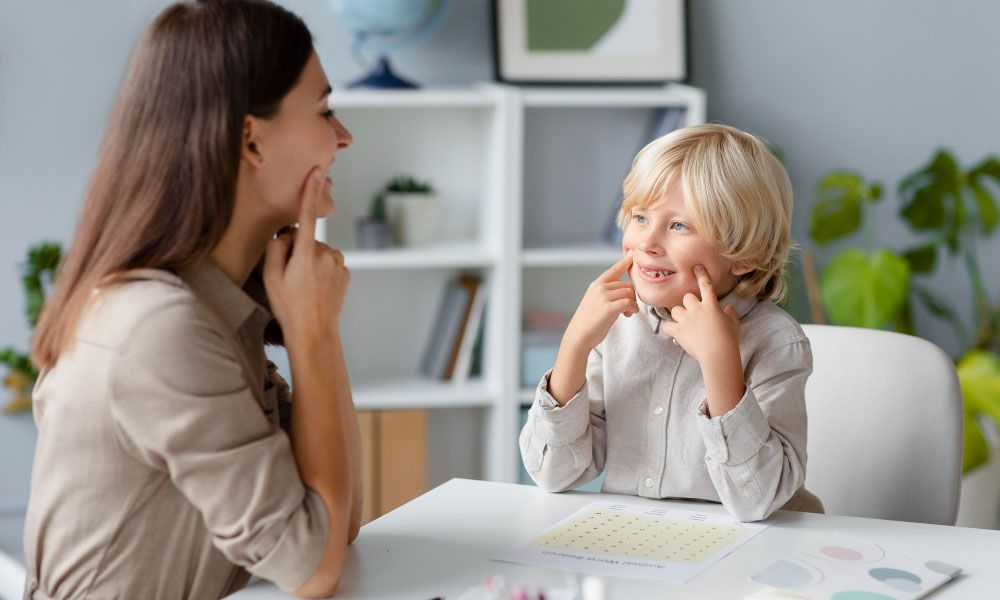 Common motifs in dreams about logopedists
Assistance in communication
Transformation of words
Teaching and development
Healing and recovery
Problem-solving
Building relationships
Discovering hidden talents
What can a dream about a logopedist mean?
A dream about a logopedist can reflect, in general, a concern for one's own health or language problems that you struggle with on a daily basis. Perhaps you need the advice of a specialist, so a logopedist appears in your dream.
Being a logopedist
If you dream of being a logopedist, you may expect a huge amount of routine work in reality, which may be tedious and less satisfying than you expected. Unfortunately, you will not receive adequate pay or recognition for this work from others. This dream may also symbolize your desire to help others while experiencing difficulties in finding a satisfying balance between work and private life.
Visiting a logopedist
A logopedist appearing in dreams indicates recurring problems related to learning the language of one's own body or fear of traveling to a foreign country. Perhaps you are worried about how you will communicate with residents of another country who speak a completely different language. In another sense, a visit to a logopedist in a dream indicates that you have concerns about whether you will find a common language with newly met people or whether you will find yourself in a new environment.
Talking to a logopedist
A dream about talking to a logopedist may be related to the fear caused by a lack of skills in expressing your own feelings or needs. It is a sign that you want to have an open dialogue with someone and do not want to continue your own monologues that make you feel unnecessary to the world. According to the dream dictionary, the debate you constantly engage in with someone is very necessary for you to get closer to the world around you. If you want to make a pact with someone and regularly overcome internal barriers that block you, think about improving your relationship with your environment.
Good logopedist
A dream about a good logopedist is most often an expression of the desire to learn how to express oneself in a subtle way. The language of your body, including your appearance, is one thing, but the other important side is also the signals that come directly from your soul and are filled with truth and love.
Dream about taking your child to a speech therapist
If you dream about taking your child to a speech therapist, it may be a clear sign that you will face new responsibilities related to caring for children in the near future. It's possible that your child needs support or you are struggling with parenting issues. This dream may also reflect your concern for your child's future and your desire to provide them with the best conditions for learning and development.
What does the Mystical Dream Interpretation say about dreaming of a speech therapist?
According to the Mystical Dream Interpretation, dreaming of a speech therapist indicates the need for a conversation with another person or the need to clarify contentious issues that have arisen due to misunderstandings or verbal disagreements. It's likely that hurtful words were misinterpreted by your conversational partners, and now you must face the consequences of these events.